Post by PaigeinMourning on Jun 9, 2017 14:00:07 GMT -8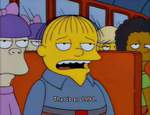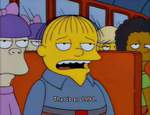 Marcinette, since I know you stalk this thread :P, I got your E-mail, thank you :). I am free this Friday, and Jazz won't mind driving with me. Please E-mail me your phone number so I can elaborate.
UPDATE: My Girlfriend has revealed to me that at a public library near our town you can pay about $50 dollars for a "mini memorial". You get to put up a picture of the person, some flowers, any ashes (I got to keep her urn) and a space of the wall where people who knew the deceased can put up quotes or memories they had with them.
I am going to do this, and I will need your help!
Since Alison had a small social life, she was active on many online sites, all with the same username. (4SplitLemons or 4SplitLemons77)
If you have done ANY of the following, please pm this account here @ the Onision forums. (PaigeInMourning)
1. Talked to Alison IRL (I am not going to reveal her last name or state, but you would know, because of the paper or local news.)
2. Messaged her or made ANY notable interaction with her on ANY site (most likely the forums) please let me know! Screenshots or any form of proof would be much appreciated!

3. Have any general kind words that you would like to have put on there.
I am trying to think of what to put on the "headstone" (similar to one, but carved into wood). Any sort of anything would be appreciated.

There is a deadline, June 15th 2017.
If you have ANY questions, feel free to ask!
Thank you to those who have chosen to help/plan on it!!


Remember this! The deadline is now gonna be June 15th, if anyone talked to her on anything, please pm me, as I have yet to hear from anyone.
I am sensing that it is not likely that I am gonna be receiving any help towards this memorial, and I have broken up with my girlfriend, so ignore this post, and if it can be deleted that would be nice. Thank you to those who at least gave it some thought. Maybe I can try this or something similar in the near future, until then, I am still looking to see what I can do.